VailDaily.com

Make The Space In Your Home Work For You
APRIL 6, 2015 | Know yourself; trust yourself. But if you need a little help along the way, Gale Steves will give you permission to do what you want to do…
LittleVictorian.com

You Need To Read This Book!!
AUGUST 13, 2014 | Seriously. If there's anything about your home's layout or functionality that isn't working for you, you need to read this book…
Pittsburgh Post-Gazette
High Point's Fall Furniture Market
Gets The Blues
NOVEMBER 29, 2013 | Like a great blazer, dark blue makes its appearance on the popularity poll every 40 years…
NewsPressNOW.com

Enhance Your Entry Points
OCTOBER 5, 2013 | Your entryway and front door don't just make the first impression, they often leave the most lasting impression. So you should probably make it count…
phillyBurbs.com
Expect The Unexpected
In Holiday Decor
DECEMBER 7, 2012 | For most of the country, red and green are part of the DNA of Christmas decorating, much like Hanukkah is imprinted with blue. From evergreen garlands and trees to Santas, Rudolph's red nose, candy canes and poinsettias, the hues are ubiquitous. But the key word here is decorating…
U-T San Diego
Sometimes, Staying Put
Is The Best Option
SEPTEMBER 8, 2012 | Today there are an estimated 80 million free-standing houses in America and close to 115 million households. If you are fortunate enough to be a homeowner, you may be more inclined to stay where you are than any time since World War II. The only trouble with this premise is that you might be living in a house that does not meet your wants…
USA Today
Baths Are Popular Remodel Targets
With Practicality As Goal
MAY 28, 2012 | Kitchens may be the hearth of the home, but bathrooms are an even more popular target for remodeling. Space-saving expert Gale Steves suggests ways to renew your bathroom….
StarDem.com
Americans Using Creativity To
Live Large In Small Home Spaces
MARCH 30, 2012 | The American home may be shrinking, but not the Great American Dream. Americans still are living large, just doing so in smaller spaces….
Multi-Housing News Online

Maximizing Apartment Space
MARCH 5, 2012 | Are you making the most out of the space in an apartment? Gale Steves, author of Right-Sizing Your Home: How to Make Your House Fit Your Lifestyle recently spoke to MHN about maximizing apartment space and the importance of understanding what renters really need in an apartment….
The Washington Post
Now Might Be
The Right Time To Downsize
FEBRUARY 17, 2012 | "While architects and home builders can easily visualize 2,091 square feet of living space, most people have no idea what this means or even the size of the place they live in now," said panelist Gale Steves. The discussion, called "Designing to Maximize Space in the Smaller House," took place at last week's International Builders Show in Orlando, an annual event that showcases the latest and greatest in trends and new products…
Sarasota Herald-Tribune

A Meditation On Small Homes
FEBRUARY 17, 2012 | What is a "small house" in today's homebuilding arena? How do you know if "small" is right for you? How can clever design make a small house feel like a big house?…
Sioux City Journal

A Sofa's Not Just For Sitting Anymore
JANUARY 14, 2012 | We've had it with Grand-Central-high ceilings and echo-chamber bedrooms. Goodbye MacMansion—you're so last century (to quote a study by the International Furnishings and Design Assn.). Hello, Right-Sized homes (to quote author Gale Steves)…
American Hardwood Information Center
Living Large In Smaller Spaces:
The Shrinking, Changing American Home
JANUARY 2, 2012 | "Create a room within a room," Steves advises. Her ideas begin at floor-level. Install hardwood flooring throughout to unify the spaces and make them look larger, then use area rugs to define separate areas…
Milwaukee Journal Sentinel/JS Online
Living Large In Smaller Spaces:
The Shrinking, Changing American Home
DECEMBER 28, 2011 | To some trend-watchers, the downscaling of the American home comes as good news. Architects, designers and social observers say our willingness to resize our floor space means Americans are rethinking the way we really live and how we use whatever space we do have…
WTVI TV, PBS / Charlotte

"For Your Home By Vicki Payne"
AIRING NOW AND THROUGH 2012 | Join host Vicki Payne as she takes you to the "trade only" High Point Furniture Market. The segment introduces you to hot new designers, home furnishings, and decorating ideas to spruce up your home this season. Gale and Vicki chat about Right-Sizing at 15:46…
"The Little Old Lady Stays Put" Blog
Moving:
The Other Side Of Staying Put
SEPTEMBER 16, 2011 | Author, editor and journalist, Gale Steves – and husband, Phil a private finance guy, have just made the big move from NYC to Savannah, GA. Are there lessons to be learned from Gale's move to Savannah? Yes, indeed…
ChicGalleria.com
Home Industries Expert, Gale Steves,
Offers Simple Pre-Summer Changes
JUNE 13, 2011 | Summer is right around the corner but are you ready? Are your winter coats and snow boots taking up space in your hall closet? Have you replaced last year's worn beach towels?…
DecorScore.com
When Windows
Throw You A Curve
JUNE 12, 2011 | Summer is a-coming in, but is your house ready? It will be with these tips from our friend Gale Steves, aka "Design Diva," and author of Right-Sizing Your Home…
The Toronto Star
A Little Light Reading
For A Long Weekend
MAY 20, 2011 | Commit right now to…lolling in a chaise beside a teetering column of books. Add a few titles with practical application to your summer reading list, such as these house-and home-related books…
IMRE Home
Three Mistakes For
Marketing Universal Design
MAY 16, 2011 | One of the key trends [the Baby Boom] is driving is the need for products that allow them to stay in their homes longer, instead of living in nursing homes or assisted living facilities. This concept is usually referred to as Universal Design…
GreenvilleOnline.com
Let Lifestyle
Be Your Decorating Guide
MAY 13, 2011 | Be careful if you invite Gale Steves for dinner. She once went over to her friends' home to dine and convinced them to swap the pieces in their dining and living rooms…
WCNC TV, NBC / Charlotte

"Charlotte Today"
APRIL 19, 2011
The Stylish Nest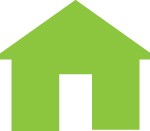 Right-Sizing Your Home
APRIL 4, 2011 | Can I just tell you how much I love this book? We got a chance to review it after it released, and I have often returned to it for inspiration and ideas. Lately I have been thinking a lot about it because we live in a home that is…
Long Island Press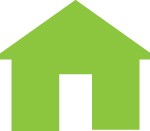 Spring Home Improvement
Special Pullout Section
MARCH 24-30, 2011 | Get it right! Right-sizing your home can change the way you live. Here's what to do…
download the pdf to read an excerpt from the book
The Kansas City Star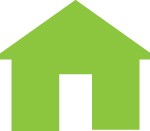 Mess No More:
Containing Your Belongings Is A Multi-Step Process
MARCH 15, 2011 | It's tempting to just scoop up and stash — inside a drawer, inside a cabinet, inside a whole closet. It's a quick fix when you invite a few friends over to watch a big game on TV, but a nightmare when you want to retrieve a particular item…
ReadingEagle.com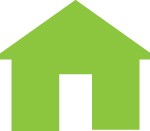 Keep Everything In Its Place
FEBRUARY 20, 2011 | Not all of us have the luxury of dedicated spaces for a home office or daily household business, wrapping packages, crafts and games. But one way to corral stuff is to keep it contained…
DenverPost.com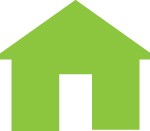 Storage: Out Of Sight
But Not Out Of Mind
FEBRUARY 19, 2011 | Most organizational experts will advise that the concept of containing stuff has as much to do with deciding what's important, purging what's not, then finding a home for what's left. It's the hardest part for those who insist, "I might need it someday…"
Erica Cottrill on Twitter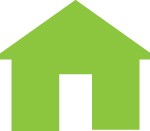 Love Gale Steves!
FEBRUARY 15, 2011 | Read her post on HomeInfatuationBlog.com…
The Detroit News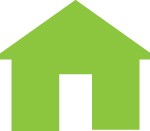 Time To Get Organized:
De-Clutter With Style And Efficiency
FEBRUARY 4, 2011 | Many of us have been there. Closet shelves bulging, shoes and boots a tangled mess, desks piled with papers and mail, all about to topple. Magazines in too-tall stacks, ever threatening a slip-slide domino effect; video games, CDs and DVDs, baby gear, toys, pots and pans, spices, all those mega-quantities of staples from Costco…
La Crosse Tribune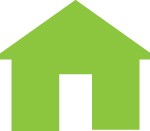 Author Suggests Right-Sizing Your Home
To Fit Your Lifestyle
JANUARY 22, 2011 | No matter where you live, you could probably be living there more fully. That's the premise of Gale Steves' new book…
Ceil Petrucelli Interiors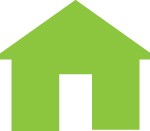 Right-Sizing Your Home
JANUARY 21, 2011 | Recently mentioned in the February 2011 issue of Traditional Home magazine, a book worth taking a look at and perhaps adding to your bookshelf…
Kitchen Pro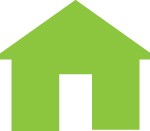 Looking Forward
To Designing In 2011
JANUARY 6, 2011 | On January 6th Gales Steve's noted speaker, author of Right-Sizing Your Home as well as other books, and expert on home organization and space utilization …
Greensboro News-Record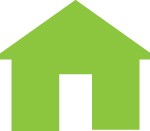 Bargain Sense:
Highlights From 2010
DECEMBER 30, 2010 | Highlights from the 40 "Bargain Sense" shows we produced in 2010 include great guests and great deals. Gale C. Steves unveiled ways to beautify the home…
Inman News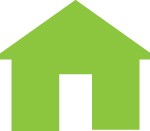 Book Review:
Rethink, Rearrange, But Don't Relocate
DECEMBER 21, 2010 | One trend that I have loved over the last few years is the increasing acceptability of making up your own words. If no word in the English language exists to quite capture your meaning…
Greensboro News-Record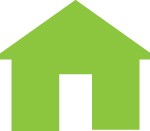 Bargain Sense: Gift Ideas,
Holiday Decorating Tips, Ornament Giveaway
DECEMBER 16, 2010 | Gale C. Steves, former editor-in-chief of Home magazine, shows you to set a beautiful and inexpensive holiday table…
read the article and watch the video
Greensboro News-Record Life Supplement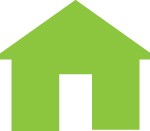 Multifunctional Furniture
Can Make Homes More Liveable
DECEMBER 4, 2010 | Your next furniture purchase can be just "Right-Sized"…
KARE TV, NBC / Minneapolis

"Showcase Minnesota"
NOVEMBER 18, 2010
Fox Morning News / Minneapolis
"Fox 9 Buzz"
Right-Sizing for the Holidays
NOVEMBER 17, 2010
KARE TV, NBC / Minneapolis
Better Space Management
Makes Better Organization
NOVEMBER 16, 2010
HookerFurniture.com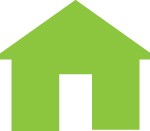 Love the House You're In—
Re-invent Your Space to Live Better
OCTOBER 25, 2010 | Gone are the days when, if your house no longer fit your lifestyle, you put up a "For Sale" sign and moved. Today's economic reality has ushered in a new "improve not move" approach. With just a little creativity, a dual-purpose mindset toward furniture and an investment as minimal as a can of paint, you can reinvent your space to enjoy your home more…
Furniture World Magazine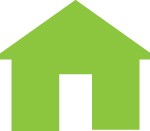 Trend Watcher Gale Steves Says
Consumers Want Multitasking Furniture
OCTOBER 22, 2010 | Author and home furnishings trend watcher Gale Steves conducted a seminar at the recent High Point show on how the struggling furniture industry can succeed in helping consumers economically "make their homes fit their lifestyles."…
WFDD Radio/Wake Forest Universtiy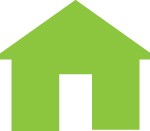 Podcast:
New Furniture Trends
OCTOBER 21, 2010 | The High Point Furniture Market wrapped up its fall show on Thursday.WFDD's Kathryn Mobley spoke with New York designer Gale Steves who attended the market….
Inside Furniture

Multitasking Furniture
OCTOBER 15, 2010 | Trend watcher Gale Steves says smart retailers and manufactures will benefit with more functional, multipurpose furniture…
HGTV.com

Small-Space Storage Solutions
OCTOBER 4, 2010
Milwaukee Journal Sentinel/JS Online

Making Your Home Just the Right Size
OCTOBER 2, 2010 | "Some homes, no matter what size, are almost unlivable," says Gale C. Steves, former editor of Home magazine. Steves wrote the book Right-Sizing Your Home: How to Make Your House Fit Your Lifestyle. Published earlier this year, the book has been so well-received that "Right-Sizing" has become a new buzzword in home design…
Kitchen and Bath Design News

Creative Ideas for Right-Sizing the Master Bath
SEPTEMBER, 2010 | Have you ever looked at the space given to the master bathroom and wondered if we might be going so far as to need roller skates for those nocturnal visits from bed to bathroom? Have you noticed that in the hall or family bathrooms, it frequently seems the opposite? When it comes to rightsizing the master bath, I naturally turned to industry icon Gale Steves and her new book, Rightsizing Your Home…
South Park Magazine/The Charlotte Observer

Practical Right-Sizing Lessons
SEPTEMBER, 2010 | Author and editor Gale Steves calls Right-Sizing a new, more responsible approach to luxury living. "It's a reality check on how much space we really need," she says…
HGTV.com
Studio Chic:
Designing an Invisible Bedroom
SEPTEMBER, 2010
The Miami Herald
Right-Sizing: Tailoring Every Space
In Your Home for Everyday Use
SEPTEMBER 29, 2010 | Gale Steves' mantra is: Don't move, improve. "I am trying to get people to rethink how they use their homes,'' says Steves, a design consultant and former editor of Home magazine. Rethinking translates into what Steves calls "right-sizing'' or discovering new space within your present home….
The Money Pit

The Money Pit Radio Show
SEPTEMBER 27, 2010 | Well, our next guest prefers a term called "Right-Sizing," which means to use the space you have in the best way possible. Here to tell us how to do just that is Gale Steves. Gale is the former editor-in-chief of Home magazine and the author of Right-Sizing Your Home….
listen to the podcast • download the transcript
NextGen Home Experience
"First to the Future" Radio:
Gale Steves Discussing Her New Book
SEPTEMBER 17, 2010 | Right-Sizing has become a popular phrase that describes corporations and governments who are trying to make changes to achieve optimal size and more efficient function. Steves helps you examine the actual function of each room and recognize the key to living fully throughout your home….
BuilderRadio.com
Right-Sizing Your Homes:
Managing Space to Maximize Value
AUGUST, 2010 | Gale Steves is one of America's leading home authorities. Creative thinker and guru, she helps consumers fashion livable homes and counsels companies to create products she knows people want and need. We asked Gale to describe the concept behind her new book, and how this concept can be put to use by builders, remodelers, and realtors….
read the transcript or download the podcast
HGTV.com
Small Space Design:
Rethink Your Closet with Häfele
AUGUST, 2010
HGTV.com

Small Kitchen Storage Tips
AUGUST, 2010
DenverPost.com
Save Me:
Ideas for Doing More with Less
AUGUST 28, 2010 | In her new book, Steves applies a popular corporate business strategy — "right-sizing" — to home design. She compiled the following tips to help homeowners strategically examine how well each room is used….
AARP.org
How to Reshape Your House for the Way You Live Now—
And Take Control of Your Future
AUGUST 18, 2010 | Maybe you're working from home more often these days, or maybe you're not sure where you'll be working after the next quarter. Perhaps you've recently divorced, or your postcollege kids have moved out of the house, although a lot of their stuff hasn't….
ShelterPop.com

Is Right-Sizing Right for You?
AUGUST 12, 2010 | Gale Steves, lifestyle observer, former magazine editor, and author, is also curious, and has been on a similar path of figuring out what's right and what's not in the American home. Steves' research methods, however, are different. She knocked on the doors of 300 family members, friends and friends of friends, and asked a bunch of questions pertaining to lifestyle wants and needs…
WaypointLivingSpaces.com
Book Review:
Right-Sizing Your Home
AUGUST 10, 2010 | I love design books as you might imagine. Sometimes they sit on my bookshelves until I need to research something and other times, I'll pull one off the shelf to browse through while catching the evening news. I have a new favorite and it is written by my friend Gale Steves….
Chicago Tribune
Small Changes: Update Your Living Spaces with Small Changes but Maximum Impact
AUGUST 9, 2010 | Steves, a home design consultant, is a huge advocate of mental housecleaning, which forces you to think about how you actually live in the space you have in order to create more usable real estate. Taking a more strategic approach to home improvements—by refreshing rooms and tackling bite-size tasks one at a time—has been identified as a trend by researchers…
Sullivan County Democrat
Living Right—
Even if Space is Tight
AUGUST 6, 2010 | Steves supports dual-purpse rooms throughout a home—and clearly practices what she preaches. Her Roscoe [New York] home, featured in national magazines, is custom fit to Steves like a tailored dress…
Publicity-Wit.com
Trend Talk:
Right-Sizing Homes & the PR Pitch
AUGUST 5, 2010 | "It's not about square footage anymore, but about how inventive a home is," says Gale. Her right-sized predictions for home design? Master bathrooms will shrink, bedrooms will  downsize in favor of closets becoming dressing rooms, dining rooms will disappear and "eating rooms" in or off of  kitchens  will re-emerge….
WJFF Radio Catskill
"Making Waves"
Right-Sizing Your Home
AUGUST 2, 2010 | On this week's Making Waves, Gale Steves talks about her new book, Right Sizing Your Home: How To Make Your House Fit Your Life Style….
Décor Score/Creators.com
Squeeze More Use
From the Same Old Space
AUGUST 2, 2010 | Doubling-up makes great sense wherever space is tight. We borrowed this idea and photo from a new book full of such creative solutions: Right-Sizing Your Home (Northwest Arm Press) by veteran design expert, Gale Steves…
USA Today
Nine Design Tricks
Maximize Small Home Spaces
JULY 20, 2010 | Green living isn't just about the latest solar-powered gadget or eco-minded iPhone app. It's also about reducing utility bills and reusing what you have. So if you think your house is small, take a new look at your space before adding more or moving to a bigger house….
About.com: Furniture

What is Right-Sizing Your Home?
JULY 13, 2010 | Right-sizing your home is a concept that Gale Steves explains in her very useful book…. Right-Sizing Your Home demonstrates how to make a living space work for you instead of feeling confined or constrained by it…
WalletPop.com
Staying Put:
Making Too Big or Too Small Seem Just Right
JUNE 29, 2010 | Right now the temptation is to trade up or down, with real estate prices and interest rates low. Why is that a bad idea?….
Houseplans.com/Eye on Design

Measure for Measure
JUNE 28, 2010 | Unless you're an architect or designer and have access to technical resources, it's hard to find useful measurement information. But help has arrived with Right-Sizing Your Home: How To Make Your House Fit Your Lifestyle (Northwest Arm Press, 2010) by former Home magazine Editor-in-Chief Gale Steves….
HappyHomeWorkshop.com

Renovate Your Kitchen to Suit Your Style
JUNE 14, 2010 | If you're planning to renovate your kitchen, as I am, then reading Gale Steves' new book, Right-Sizing Your Home (Northwest Arm Press), is a great place to start…
USA Today
Is Your House Cramped, Uncomfortable?
Book Offers Tips
JUNE 14, 2010 | Be honest. Are parts of your home cramped and cluttered while others—say the dining room—rarely used? Author Gale Steves has a low-cost solution: Right-Sizing. …[She] says people need to rethink how they really live and repurpose spaces rarely used…
ShelterPop.com

Five Kitchen Trends We're Pretty Sure You'll Regret
JUNE14, 2010 | When the urge to redo is tempered by financial insecurity, consumer conservatism sets in. Homeowners are getting coached on how to stay fad-free and debt-free, self-educating through relevant books such as Right-Sizing Your Home by Gale Steves….
BobVilla.com
Book Release:
Right-Sizing Your Home
JUNE 9, 2010 | In her new book author Gale Stevens puts our homeowning notion of "bigger is better" under the microscope, challenging readers to answer honestly when asked how much of their home they actually use…
MySanAntonio.com

Make Your Space Fit Your Lifestyle
JUNE 5, 2010 | If your home feels like it's no longer a good fit—either too cramped or too cavernous—tap your inner space explorer. Sorry, you don't get to blast into orbit and go live at the International Space Station (though that might make your place feel roomy by comparison). The home space explorer evaluates how each room is used and how it might be better used. "Take the house and mentally strip it out," says Gale Steves…
InmanNews.com

Five Ways to Right-Size Your Home
MAY 19, 2010 | In the 1980s…Gale Steves said she started being aware of newer homes that looked "amazingly big on the outside but had poorly designed living spaces inside—with double-height family rooms or foyers that would never function as anything more than an ego trip."…
MarketingHomeProducts.com

The Three Cs for Home Builders
MAY 6, 2010 | Gale Steves, author of the recently-published book Right Sizing Your Home, sat down with K&A to discuss how home builders have been marketing their homes toward women and what they need to do to improve their practices…
Greensboro News & Record

Right-Sizing in Your Home
APRIL 12, 2010 | "I'm asking people to review what they have, how they use it, and how they actually use the room," Steves said. "And in that process you'll actually clear out some clutter, get rid of things or store things you're not currently using."…